Serious Injury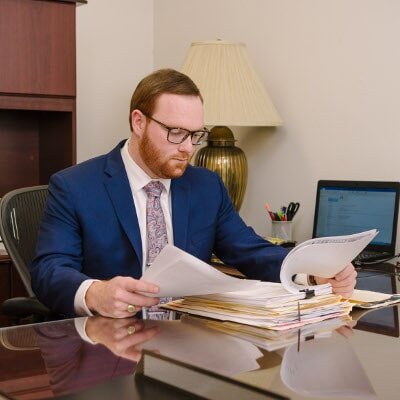 A serious injury is something that goes beyond just a few broken bones. It can result in a permanent disability, disfigurement, loss of limbs and even death. A serious injury also means having to pay extensive and long-term costs for care. When you suffer a serious injury at the expense of another party, you deserve to be compensated appropriately. LEIP Law is here to help in that capacity by getting the most for your serious injury. 
Accidents Causing Serious Injuries
A serious injury can result from a range of accidents. These are types of personal injury that are long-term and life-changing. A serious injury could occur at any time, even when you are not operating any type of machine or vehicle. Here is a look at some of the incidents that could lead to a serious injury: 
Car accidents
Motorcycle accidents
Maritime accidents
Construction accidents
Drug injuries
Pedestrian accidents
Occurring In Many Different Forms
A serious injury can occur in many forms. They can happen anywhere at any time. The extent of an injury determines whether it is considered serious or not. These are not injuries that are gone in a short amount of time as they can require years and sometimes a lifetime of treatment. That could mean weekly rehabilitation and physical therapy for the rest of your life. Here is a look at some of the more common forms of serious injury. 
Paralysis
Organ failure
Severe burns
Spinal cord injuries
Traumatic brain injury
Death
Common Effects of Accidents
The effects of serious injury are not only felt by a victim but by entire families. Those who suffer from a serious injury may need a caretaker for the rest of their lives. Some may even have to move to a facility that caters to the care of persons with their condition. This creates a great deal of emotional stress and can even take away a family's ability to earn a steady income. All of those factors need to be accounted for when seeking out compensation for a serious injury. The severity of these injuries demands a qualified serious injury attorney in Columbia, SC.
LEIP Law is sympathetic to those who have suffered a serious injury as we know what a difficult time it can be for families. We are there for our serious injury clients every step of the way as we will fight for their rights and get the compensation they deserve.
Navigating through a serious injury claim
The first order of business in a serious injury lawsuit is being able to prove negligence. This will then lead to a number of other steps in the process of receiving compensation. The effects of this kind of injury can be far reaching and all encompassing. They can impact one's future from a personal, financial, and professional standpoint. Damages can also be defined as economic as well as non-economic. That is why it is important to hire a personal injury attorney who will go through every detail with a meticulous eye.
Recoverable Damages
In these cases, claimants will often hear the phrase recoverable damages. This refers to all expenses and costs that can be recovered as a result of the accident. Related medical bills often make up the bulk of recoverable damages. Lost wages are also applicable here as the injury typically negates an individual from returning to their job duties. Rehabilitation costs and therapy fees are also considered to be recoverable damages. In the event that the serious nature of the injury has prevented a return to being able to perform previous work duties, there may be cause to recoup damages. Most people who are victims of an injury that is considered serious experience a decrease or complete loss of work capacity. These damages are all described as economic ones.
Non-economic damages can also be classified as recoverable. A serious type of injury can leave victims with a lifetime of chronic pain. More severe instances include irreversible paralysis. That requires a lifetime of care which can make for steep costs. Severe injurious may also include loss of limbs or the loss of one of the senses. This is accompanied by mental anguish and that type of suffering qualifies for recoverable damages of a non-economic nature. Needless to say, the quality of one's life is greatly reduced. 
Lifetime injuries
An injury defined as serious usually completely changes the life of a victim. That also means changes for their loved ones. For example, a spinal cord injury can leave a victim in a state of paralysis. That would require additional care as well as making the home handicap accessible and friendly. Transportation would also change as there would be a need for a vehicle that is capable of transporting the victim and whatever type of equipment becomes a part of their daily life. On top of all the physical changes, there is often a wave of mental duress. Many individuals and their families seek out counseling to cope with the aftermath of an injury that is serious in nature. 
Other lifetime injuries include a loss of hearing or sight. Those injuries may cause victims to relearn the way they navigate through their daily lives. These may also require a myriad of specialists to help cope with this new reality. There is no price tag on making up for these unfortunate circumstances, although victims should be compensated adequately so that they are at least without the worry of financial strain.  
Injuries with serious consequences
Injuries are defined as serious because of what they entail. The scariest part of these injuries is that they can happen to anyone and take place during ordinary occurrences. Traffic accidents, injuries sustained in the workplace, and medical errors can all lead to injuries that are deemed serious. Nursing home neglect can also be the culprit. People of all ages are susceptible to these injuries and finding a way to compensation is paramount in dealing with the circumstances that follow. That could include any of the following:
Emergency care
Reconstructive surgery
Assistive devices for daily living
In-home assistance and care
Elimination of future earnings
Mental and emotional trauma
Absence of prior life enjoyment 
Transportation costs to rehabilitation and therapy may also last for the rest of a person's life. There could even be the need for a prosthetic limb. Living in a home without handicap access is another shortcoming that should be addressed. With so many issues, it is of extreme importance to hire a personal injury attorney that can help meet those needs. LEIP Law staffs a team of experienced personal injury lawyers who may be able to assist in this kind of predicament. Victims of serious injuries have already been through so much, and they deserve a qualified lawyer who is going to work tirelessly for them. That is precisely what we do at LEIP Law as we take pride in helping clients make the most out of their situation by helping them along the way.
Contact Us Today For Your FREE Consultation With Our Experienced Professionals