Birth Injury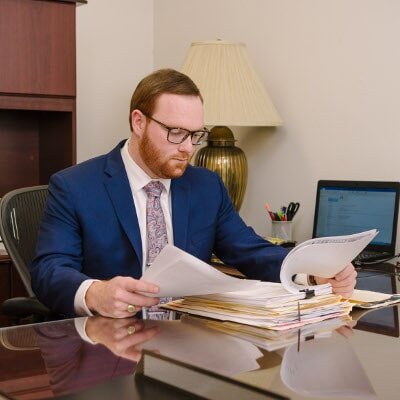 An injury during childbirth can lead to a lifelong issue that presents a major challenge for families. This can be a difficult time for families which is why it is important to have a birth injury lawyer to deal with the legal implications. When that injury is a result of some kind of negligence, families are entitled to receive compensation. LEIP Law can help you through this difficult time and make sure your family is compensated properly. 
There is a lot of negative and unfortunate effects that come with a birth injury. There is the chance for a permanent disability, as well as the emotional duress that impacts families. Medical expenses, ongoing therapy and other related expenses could be very costly. That is why it is so important for families to have a birth injury attorney fighting for them. Here is look at some of the common birth injuries that may be a result of hospital negligence or medical malpractice.  
Brain damage
Spina Bifida
Cerebral palsy
Fractured bones
Perinatal stroke
Brachial plexus injury
Cephalohematoma
Infections
Preeclampsia
There are other birth injuries that can also be caused by some form of negligence. Medical teams and hospitals are required to provide birthing mothers with a safe place to deliver while providing proper medical care. When something is amiss in any aspect, it can impact a baby and create a bevy of problems. That is not something that should be left alone as it is a serious matter that needs to be addressed.
Preventable Birth Injury & Errors

It is not justifiable for a medical staff to cite complications as reason enough for a birth injury. If a doctor or medical staff member is reluctant or vague when answering your questions, then it could be considered a major red flag. You deserve to have every one of your questions answered in depth. There is no reason you should be deprived of any answers. And if those answers include errors that could have been prevented, then you are entitled to compensation. Not every birth defect is the fault of the medical team, although you should know that for sure.
A birth injury attorney at LEIP Law will help you find answers. We will conduct a detailed investigation into the matter and consult other medical experts, interview hospital staff and take every step necessary to discover the truth. Then, we will negotiate compensation for those egregious mistakes.
Signs of a birth injury
There is a lot going on for families in the days and moments leading up to a birth. After the birth occurs, things are equally eventful. However, it is important to look for any signs of issues in your baby. A birth injury may not be completely obvious as there are often more subtle signs that indicate something is amiss. Parents can look out for the following signs that could be an indicator of a birth injury:
Fetal distress
Excessive bleeding
Sustained of high fever
Lengthy labor
Seizures
One of the main causes of birth injuries is a loss of oxygen. When babies are deprived of oxygen, even for short spans of time, there are a lot of issues that can occur. Medical professionals may be responsible for these issues as misreading a fetal heart monitor can cause injuries to the brain. Improperly using forceps or a vacuum can also cause a variety of birth injuries. C-sections that are delayed may come with an assortment of problems as well. When any of these things occur, a birth injury lawyer can help investigate the matter and determine whether malpractice may have occurred. LEIP Law has a team of experienced attorneys who have helped families with their birth injury claims.
Filing a claim with a birth injury lawyer
Not all birth injuries are apparent at the time of birth. Some birth injuries cause developmental delays and parents only recognize them when their child fails to reach certain milestones. If you suspect that your child's development is hindered by a birth injury caused by medical professionals, LEIP Law can begin investigating the matter. Just because time has passed since the birth of your child, it does not necessarily mean you cannot do anything about an injury sustained at birth. Our goal is to get families the compensation they deserve so that they can get their child the necessary help and resources to get their development squared away.  
It is also important to know the difference between birth injuries and birth defects. Hospitals and medical professionals are not responsible for natural complications. Medical negligence is not always the cause of developmental problems. Malpractice exists only when a medical facility or professional fails to meet the standard of care. Those responsible may be held accountable by law, but if the defects are congenital or a result of the parent's actions during pregnancy, there is likely no basis for filing a lawsuit. 
At LEIP Law, we can determine whether a birth injury was a fault of medical professionals, which may prompt a lawsuit. We will then consult medical experts, review records, and collect evidence in an effort to put together a comprehensive strategy for your claim.
Parents who have seen their child suffer a birth injury are advised to obtain legal representation right away. There are many complex components involved in this process that it would be a huge disadvantage to file a claim without legal representation.
Contact Us Today For Your FREE Consultation With Our Experienced Professionals