Burn Injury Lawyer in Columbia, SC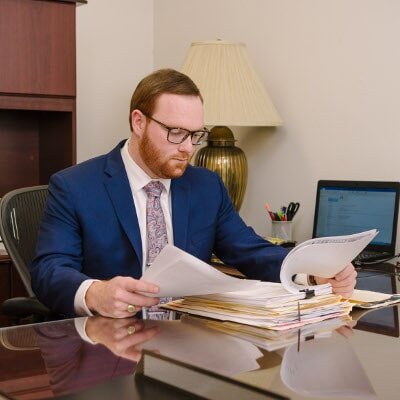 Burn injuries can be extremely painful and lead to permanent disfigurement, scarring and even death. When someone or some entity is responsible for your burn injury, there is cause for compensation. There is no reason you should not be compensated for all the pain and suffering that comes along with a burn injury. LEIP Law is ready to help you by providing an experienced burn injury lawyer in Columbia, SC.
Personal Injury Lawyers
A burn injury is a type of personal injury, which is specialty area of practice at LEIP Law. One of our personal injury attorneys oversee your claim and do our part at seeking justice for you. Burn injuries can happen in a variety of ways in a variety of locations. We will investigate the incident and put together a comprehensive strategy that aims to get you the highest amount of compensation. Here is a look at the most common situations that lead to burn injuries:
Fire in a building
Auto accident
Oil refinery incident
Construction accident
Explosions
Exposure to toxic chemicals
Electrocutions
Types of Burn Injuries
It is key to know the specificity of a burn injury as they are classified into different types. There are varying degrees of burns that signify severity as well. First degree burns are the least severe and they are followed by second, third, fourth, fifth, and sixth degree burns. The higher the degree, the more severe it is. The degree of burn could also determine the amount of compensation that a victim might expect to receive. Here is a look at the different categories of burns:
Thermal – The most common kinds of burn, this results from making contact with fire or some object that is very hot.
Chemical – Toxic chemicals can inflict burns that could be internal or external. These are sustained from exposure to corrosive fumes.
Electrical – A high voltage of electricity has the potential to cause major burns which may also damage nerves and induce cardiac problems.
Radiation – These burns are a result of exposure to ultraviolet or radioactive rays and excessive exposure may lead to skin cancer.
Experienced Burn Injury Lawyers
There is no replacement for the pain or scarring you may have suffered from a burn injury. But we are here to see that you are fully compensated for your injuries. Contact a personal injury attorney at LEIP Law today and we will get started on your burn injury claim.
Burn injury effects
Sustaining a burn of any type may open the possibility of permanent scarring or disfigurement. This is a harsh reality that burn victims have to deal with. Fortunately, there are many medical advances that can help burn victims. Most of those procedures, however, come with a high price.
Burn injuries must also be treated appropriately or else they can cause a host of complications. Burns can quickly lead to infections and potentially death. But not all burns impact the exterior as chemical and electrical burns impact the organs. This can be extremely dangerous as the damage will not be visible to the eye. Immediate medical attention is necessary in order to avoid serious injury or even death.
Burn injury recovery
Modern medicine has introduced recovery methods for burn victims that are nothing short of revolutionary. Surgery has really come a long way for burn victims and skin grafting has worked wonders for many patients. Certain parts of the body can bring more harm when they are burned so not all corrective procedures are the same. One unfortunate reality is that corrective procedures may also come with a fair amount of pain.
There may also be emotional and mental trauma following a burn incident. Victims may endure more than just physical scarring and could need professional help to cope with the aftermath and residual effects of a burn. This type of counseling could span years and that requires a significant financial commitment. LEIP Law will work to help you receive recovery for these damages. There is also pain and suffering to take into account, which could lead to mental health issues.
If you or a loved one has fallen victim to a Columbia, SC burn injury, LEIP Law can step in and help. Victims have gone through so much trauma already that there is no need to put up with the hassle that comes with filing a claim. We can take care of all the legwork while you heal and put the pieces back together.
Contact Us Today For Your FREE Consultation With Our Experienced Professionals