Medical Malpractice Lawyer Serving Columbia, SC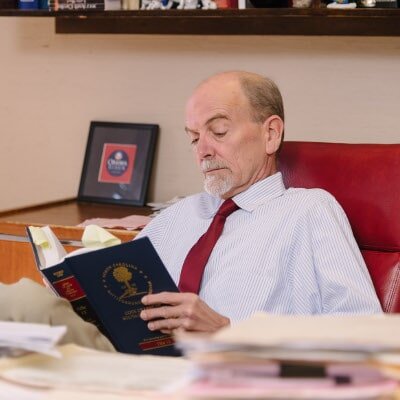 We entrust doctors and nurses with the care of our loved ones, and they all have standards and codes of ethics that they must adhere to. However, if a doctor or nurse takes short cuts and deviates from this code it can lead to severe injuries and even death. If you or a loved one has been injured or misdiagnosed due to medical malpractice you need a trusted Medical Malpractice Lawyer to help you understand your case and protect your rights.
At Leip Law, we are knowledgeable of medical malpractice law so that we can fight for your rights in the event of medical malpractice. Based in Columbia, SC, we help clients all over South Carolina to help them get compensation after a problem.
Understand Medical Malpractice
We can help with all kinds of medical malpractice problems, including birth injuries, radiologist errors, misdiagnoses, surgical errors, negligence, prescription errors, and defective medical products. If a doctor or nurse did something that caused you or a loved one harm, you may have a medical malpractice case.
If you suspect that you are the victim of medical malpractice, talk to a lawyer as soon as possible. If you don't file your complaint before the Statue of Limitations is up, your case will automatically be dismissed. Let us help you get compensation for losses such as medical expenses, wrongful death, and loss of income.
When you talk to a lawyer, we'll take care of gathering all the evidence and determining damages so you can focus on healing.
Our Medical Malpractice Attorneys Have You Covered
Doctors are covered through malpractice insurance which means that such cases will again involve a representative from that respective insurance company. You need someone on your side who knows how to deal with that type of situation. LEIP Law is well-equipped to handle all types of medical malpractice so that we can bring you the best settlement possible. These malpractice lawsuits are not only filed against doctors, but all types of medical professionals, including the following:
Physicians
Nurses
Physical Therapists
Dentists
Nurse Practitioners
Chiropractors
Midwives
A claim may also be filed against a medical facility and not just an individual. For example, a hospital, medical laboratories or nursing home can all be found guilty of negligence in a malpractice lawsuit. Victims are not powerless in fighting these institutions, although they can be helped out significantly by an attorney at LEIP Law.
Medical Failures are not acceptable
Most malpractice lawsuits are filed because of some type of failure. This is actually the way some of the errors are categorized Medical professionals can be found guilty of a failure to diagnose, a failure to record patient information, or a failure to transfer a patient to the proper facility. Whatever type of failure has caused you injury, the legal team at LEIP law can help. Someone else's failure should not cause you to suffer needlessly and without the proper compensation.
Complex Malpractice Cases
A malpractice lawsuit because of a medical error is not the easiest case to prove. However, it can be done with the help of a professional attorney. The process is very detailed and there needs to be proof that a provider disregarded or violated an accepted standard of care. This involves providing testimony from medical experts who can support the claim of the individual who sustained an injury or illness. It is important to understand every facet of malpractice lawsuits, which is why the help of an LEIP Law attorney can benefit your case.
Medical Errors Require Detailed Understanding
Most of the commonly made malpractice offenses are complex in nature. This reality calls for a detailed understanding of what occurred. Some of the most commonly known malpractice offenses are well documented. An improper diagnosis or surgical error are both straightforward in nature. But there are other malpractice offenses that are not as widely publicized.
However, these offenses are quite common as hundreds of thousands of deaths occur each year because of medical errors. A recent study conducted by Johns Hopkins Medical Center indicated that medical errors are the third highest cause of death among Americans. This startling high number suggests that patients should be well-informed as the following incidents could result in a malpractice lawsuit:
Obstetric injuries
Nursing home abuse
Absence of informed consent
Mishaps during anesthesia
Injuries during spinal cord stimulation
Provider conduct deemed unreasonable
If you have been impacted by any of these medical errors, you are rightfully entitled to compensation. Instances that lead to death can also prompt a wrongful death lawsuit. Medical errors should not be overlooked as even minor ones need to be addressed. It benefits those who suffer from the injury, their families, as well as the entire medical community. Negligence and ignorance have no place in modern medicine.
Medical providers need to be held accountable for their actions and if something should go wrong, a patient needs to find some form of justice. That justice usually comes through compensation. A malpractice attorney at LEIP law can ease these trying times by helping you get what you deserve after being injured at the expense of a medical professional. There is also no reason you cannot hold a medical facility accountable for malpractice. The LEIP legal team can show you just how to accomplish that feat.
Schedule a Consultation With A Lawyer
We have a long history of helping people who have been injured at work and in other situations. We are dedicated to giving you quality legal services no matter how big or small your claim is.
If you need medical malpractice law services in the Columbia, SC, area, contact Leip Law today to schedule your initial legal consultation. Call us at (803) 799-9811, email teresa@leiplaw.com, or fill out our online contact form to get started.
Contact Us Today For Your FREE Consultation With Our Experienced Medical Malpractice Attorneys