Personal Injury Attorney Serving Columbia, SC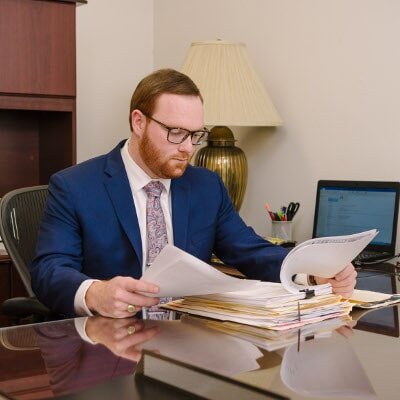 No matter how careful a person is, sometimes injuries can happen due to negligence from other people. An injury can result in dramatic consequences, which is why victims and their families deserve compensation to deal with the effects of an injury. LEIP Law is dedicated to protecting victims after an injury. Based in Columbia, SC, we serve the entire state.
Our firm represents victims in a wide variety of personal injury cases, including auto accidents, medical malpractice, defective products, animal attacks, wrongful death, slip-and-fall injuries, and exposure to dangerous chemicals. If this or another personal injury applies to you, contact us for a personal injury lawyer consultation.
How much is your injury claim worth?
The circumstances involved in each accident will lead to the total amount you can receive in compensation. There is no set amount, as the exact circumstances of each situation will play a significant role. However, the person responsible for the accident will most likely have to pay for a common list of expenses. Many times, insurance companies are the ones who pay out that compensation which applies to the following expenses:
Medical Care and physical therapy
Lost wages as a result of the accident
Long-term disabilities
Personal distress
Lost time in education or social events
In many instances following auto accidents, a greater amount of pain equates to greater compensation. This is usually due to the fact that it takes longer to recover from accidents, which means more therapy and rehabilitation. Extended recovery periods from a personal injury often cause medical bills to increase and that could also result in lost wages. Any visible impairments or disfigurement can also balloon the amount of compensation.
Individuals may have a difficult time determining that amount of compensation they should receive because it is more difficult to be subjective. An attorney at LEIP Law will provide you with an objective assessment of your situation. This could lead to a quicker settlement, but it may also result in a longer negotiation. The goal is to get you as much compensation as possible and that can only occur with an objective point of view provided by a injury attorney.
Professional Attorney Services
When you sustain a personal injury, it is important to find a lawyer that can represent you properly. At LEIP Law, we staff a team of attorneys based on a high quality of values. When you enlist the services of one of our lawyers, you can be sure to get the following:
Professionalism – Our attorneys hold themselves with a high degree of professionalism. That means always being a proud representative of the firm and always displaying the personal integrity it was built upon.
Experience – We have worked on all types of cases with all types of clients. That also helps with the negotiation process as our team is aware of all the tactics insurance companies will use an attempt to negotiate a lower settlement.
Responsiveness – The fact that we are not an enormous Law Firm has tremendous benefits. It means we are always accessible to our clients and able to respond to any personal concerns they might have throughout their case.
Knowledge – We pride ourselves on being extremely well versed in all facets of personal injury law. This comes from an extensive education coupled with experience in the legal profession.
Personal Injury Essentials
It is important to understand that a personal injury defines a broad range illnesses or injuries. Many of these injuries are sustained in a car accident but some can also be sustained in a boat or motorcycle accident. A slip and fall on someone else's property may also be defined as a type of personal injury. Meanwhile, medical professionals who make errors that cause injuries, illnesses or death are also responsible for creating personal injuries among patients. The most important part of understanding the scope of personal injury is that victims are entitled to compensation. However, that compensation does not typically come without an intercessor. LEIP Law can be that intercessor as we have a vast amount of experiences in all types of personal injury cases.
Defective Products
We also provide defective products law services. If an unsafe product has injured you, you need an attorney who will diligently fight for your rights against the negligent manufacturer. We represent clients for cases such as dangerous drugs, seat belt failures, and medical devices that cause emotional or physical harm.
If you need help with any of these or have questions about how defective products law might apply to you, contact our team today.
Legal Professionals
We will aggressively fight for your rights if you've been injured by no fault of your own. Our attorneys will examine your claim, gather evidence, and determine what you should receive as compensation for what you experienced. We will serve you with diligence and compassion so you can receive everything that is rightfully yours after an accident.
Personal Injury Lawyer in Columbia, SC
Personal injury lawyers must be well versed in many different areas. Car accidents require the services of a personal injury attorney as do dog bites. For that reason, attorneys must have a well-rounded knowledge of personal injury law. The process is similar in the way evidence is collected, investigations are done, and strategies are formulated. Injuries can range from minor, recoverable, or life altering. For example, a car accident can cause a brain injury that requires a lifetime of care. Meanwhile, a dog bit may cause an injury that will be healed within a few months. Both cases still deserve the utmost attention, which will be provided by LEIP Law.
Our goal is to ensure that those responsible for your personal injury are held accountable. When someone else's negligence results in a personal injury, there is a need for compensation. That compensation may come in various forms and may include the following:
Medical expenses
Lost wages
Cost Rehabilitation
Future treatment plan
Inability to return to work
Compensation is necessary for injured victims to move on with their lives. In many instances, insurance companies will get involved as they represent the parties responsible for your personal injuries. At LEIP Law, we have dealt with leading insurance companies as well as smaller ones. We handle all the specifics that go into that process.
LEIP Law also deals with many personal injury cases in Columbia, SC. That familiarity allows us to know what we can expect. Some scenarios are best suited for litigation while others can be concluded quickly. We are always here for our clients as we pride ourselves on being approachable, accommodating, and knowledgeable throughout the process.
To schedule your initial legal consultation, call (803) 799-9811, email teresa@leiplaw.com, or fill out our contact form.
Contact Us Today For Your FREE Consultation With Our Experienced Professionals