Surgeon Errors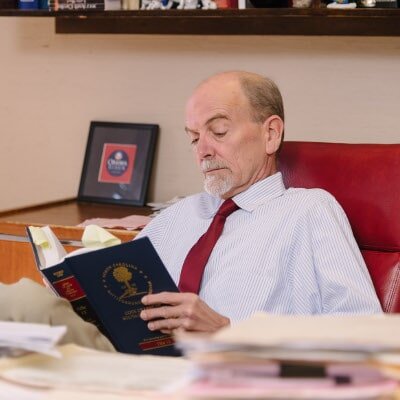 Surgeon errors are a form of medical malpractice, one that can have serious consequences for patients. Surgeon errors are avoidable, but when they happen, it can leave patients with all types of problems. They could even be life threatening. Your health is too important to ignore when it comes to surgeon errors. LEIP Law is ready to assign you a Columbia, SC medical malpractice attorney to get you the compensation you deserve. 
Medical Malpractice Surgical Errors
There are certain risks patients take on when they undergo any type of surgery. Patients are informed of these risks before any procedure, although that does not mean every surgery goes smoothly. However, there are specifics that constitute a surgical error that can warrant a medical malpractice lawsuit. Here is a look at some of those errors: 
Damage to organs during surgery
Misdiagnosis of condition amid surgery
Emergency surgery errors
Medication errors
Anesthesia mistakes
Infections contracted during surgery
Performing surgery on incorrect body part
Failure to recognize serious condition in surgery
Instrument left in body after surgery
Medical malpractice is a complex area and having a seasoned attorney on your side is highly recommended. LEIP Law relies on a team of experienced attorneys familiar with all types of medical malpractice in Columbia, SC. 
Experienced Medical Attorneys in Columbia, SC
Surgeon errors can result in death, which would leave grieving family members to fight for compensation. The loss of a loved one really has no monetary value to compensate for such a devastating occurrence. But hospitals and doctors still need to pay for these kinds of egregious errors. Emotional loss and stress should not be without compensation as families should not be forced to endure the death of a loved one because of surgical error that could have been avoided.
Other surgeon errors can lead to permanent disabilities as those mistakes lead to a lifetime of medical care. Victims need to be compensated for all the additional expenses they will incur. Some surgeon errors result in an immensity of pain and suffering that is completely unnecessary. No matter what category you or a loved one falls into, it is important o know that help is just a phone call away. Contact LEIP Law for the top medical malpractice attorney Columbia, SC has to offer. We have an excellent record in medical malpractice lawsuits and we are also here for victims who are affected by this type of negligence.
Contact Us Today For Your FREE Consultation With Our Experienced Professionals