Emergency Rooms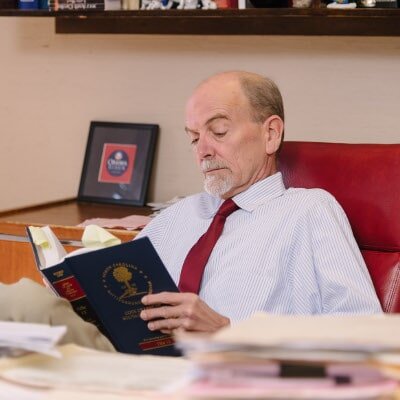 Medical malpractice can occur in various parts of a hospital, but it is particularly prominent in the Emergency Room. There is a large variety of injuries and illnesses coming through emergency rooms every day. Misdiagnosis is not uncommon and that could lead to a myriad of problems. If you are a victim of emergency room medical malpractice, a LEIP Law attorney can help make sure you are compensated for this error.
Emergency Room Medical Mistakes
A lot of things could go wrong during a visit to the emergency room as it can be a hectic setting. If you are injured or compromised as a result of something that happened in the ER, you could be entitled to compensation. Here is a look at some of the common forms of emergency room malpractice: 
Failing to order appropriate tests
Prescribing wrong medications
Discharging patients at improper time
Negligence of first responders
Anesthesia mistakes
Failing to see seriously ill patients promptly
It is important to understand the setting when it comes to emergency room malpractice. There are times when an ER can be chaotic with a surge in patients. There may also be a shortage of staff, in addition to new doctors and nurses with limited experience. That is still no excuse for mistakes and all those factors can actually strengthen your claim. Hospitals are supposed to account for all those factors and in the midst of all that commotion, your health should not be compromised.
The Emergency Room is supposed to be a place where patients feel safe and receive top-quality care. When something goes wrong, the hospital is responsible and often pays out sizeable amounts of compensation. LEIP Law is here to make sure emergency room malpractice in Columbia, SC is not without consequence.
What Constitutes Medical Malpractice 
When there is Emergency Room malpractice, it is up to the victim to provide proof that some form of malpractice took place. That is where having a medical malpractice attorney is extremely beneficial. The following reasons are legitimate causes for medical malpractice in an emergency room:
Negligence
Incompetence
Carelessness
Unsanitary conditions
Lack of adequate staffing
Avoidable errors in an emergency room should not be made and when an avoidable errors causes some type of injury or illness, the hospital needs to be held accountable. LEIP will work to ensure you have justice in the form of compensation. We can provide you with a Columbia, SC medical malpractice attorney who will work tirelessly to see that you are compensated adequately.
Contact Us Today For Your FREE Consultation With Our Experienced Professionals