Personal Injury Lawyers for Bicycle Accidents in Columbia, SC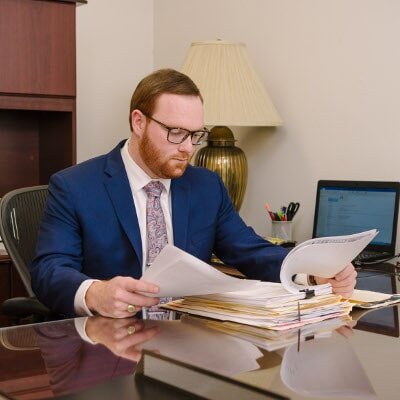 Bicycle accidents are a common occurrence on roadways all over America. The NHSTA reported that there are approximately 55,000 claims filed for bike accidents every year. Some of the injuries could be severe as bikers are at a tremendous disadvantage when colliding with a vehicle. LEIP Law can provide you with an experienced bicycle accident attorney in Columbia, SC and the surrounding areas.
Common Causes For Accidents
There are many different causes of bicycle accidents as victims are usually subjected to some type of driver negligence. When that occurs, the liable party usually is forced to compensate the victim. That is done through either negotiation or litigation. Here is a look at some of the common reasons that lead to bicycle accidents:
Ignoring cyclists who signals a turn
Car turns left and hits an oncoming biker
Rear ending a bicycle
Veering into the bike lane
Bike crash caused by damaged roadway
Defective bike parts
Driver was intoxicated
Dooring is another common cause of a bike accident and that occurs when a motorist opens his/her car door into the path of a cyclist. Many drivers also fail to see cyclists that are temporarily in their blind spot. While those actions may be unintentional, drivers are still responsible for any injuries or damage. And getting the compensation you deserve starts with a call to LEIP Law.
Experienced & Professional Legal Strategy
An attorney at LEIP Law will examine all the facts in your bicycle accident and devise a strategy to get you the highest amount of compensation. We know that injuries go beyond medical bills. They could lead to time off work, a decreased quality of life and a lot of pain and suffering. Our goal is to find out every facet of information that will get you the compensation you deserve. Here is a look at some of the things that go into the development of your own legal strategy.
Right of way violation – Drivers are expected to follow the same right of way laws when sharing the road with cyclists.
Underestimating speed – When crossing an intersection, drivers may neglect to correctly estimate the speed of a cyclist, leading to a collision.
Turns – There are a number of ways drivers can be liable for a bicycle accident when making right and left turns.
If you are involved in a bicycle accident, seek out the assistance of the top bicycle accident attorney Columbia, SC has to offer with a phone call to LEIP Law.
Bicycle Accident Basics
Bicycle accidents are on the rise every year in the United States. With more people using bicycles as their primary means of transportation, there is naturally a heightened chance for personal injuries. Many of the common causes of bicycle accidents can relate directly to driver negligence and include the following:
Use of a cell phone
Distracted driving
Motor vehicle traffic violations
Unsafe lane changes
Blind spot negligence
Failure to yield
Speeding
Careless driving
Motorists are not the only ones who are responsible for bike accidents. Poor road conditions can injure bikers as uneven pavement, potholes, and other road obstructions are all things bikers have to deal with on a regular basis. This could turn into a premises liability case as certain environments could be deemed hazardous. A bicycle accident attorney at LEIP Law can work through your situation and determine who may be at fault for your injuries.
Motorists are obligated to share the streets and roadways with cyclists. It is the right of bike operators to use part of the road, and infringements by drivers may hold them accountable. This also applies to operators of taxis, Uber, Lyft, truck drivers, and other vehicle operators. There can be a lot of obstacles for bicycle operators to have to deal with, however, negligence that leads to injury should never be overlooked.
Bicycle accident fatalities
Every year, bikers all over the country lose their lives in an accident. The majority involve larger vehicles. These instances can lead to the filing of a wrongful death lawsuit. In those cases, LEIP Law will provide an attorney who will gather evidence and present a claim on behalf of the family of the deceased.
Handling a bicycle accident claim
The goal of any bicycle accident claim is to award victims the rightful amount of compensation. LEIP Law deals with all types of personal injuries and is experienced in handling bicycle accident claims in Columbia, SC. The first step is to file a claim and when that occurs, you don't need to worry about handling any of the details. Our lawyers will deal directly with insurance company representatives and lawyers for your claim.
What to do after a bicycle accident
A lawyer can help handle your bicycle accident claim as well as the negotiation and litigation. However, there is a lot you can do to help your claim right after the accident occurs. The top priority is your safety so it is important to seek immediate medical attention, especially if the accident is serious. Here are some other helpful things to do in the aftermath of the accident:
Take pictures at scene of accident
Photograph all injuries as soon as possible
Look around for any surveillance or video cameras
Gather names of eyewitnesses
Fill out a police report if one was not taken
It is also important to document everything relating to the accident. Keep records of any medical visits. Save receipts for any type of care you received or any kinds of repairs to your bicycle. Seek out medical attention on an ongoing basis and document every doctor visit or treatment session. The more documentation you collect, the stronger it will be for your claim. Report the incident and contact a bicycle accident attorney at LEIP Law.
Contact Us Today For Your FREE Consultation With Our Experienced Professionals